Affordable Suburbs of Seattle In 2021
5 Top Choices for Building the Life You Want
When we think of Western Washington, so many good things come to mind: waterfront, evergreens, technology, outdoor adventure, and, of course, those sweet views of Mt. Rainier. But one thing that rarely sticks in our thoughts these days is the idea of affordability. The Puget Sound area is getting expensive.
Why are people leaving Seattle?
At the heart of the issue lies Seattle. According to rentcafe.com, Seattle's cost of living is 36% higher than the state average and 54% higher than national average at the time of this writing. A big driver for that figure? The cost of housing. Seattle's cost of housing is 114% higher than the national average.
So, while Seattle may be the hub for much of Washington's tech, trade, and arts activities, for many of us, living in the heart of the Emerald City is just plain unwise from a financial perspective, especially with corporate thinking on remote work shifting to allow more and more people to work from home indefinitely. If we don't need to work in a high-rise or storefront downtown, there's often little incentive for us to stay put.
Sure, the Seattle area boasts an array of perks, but if you can't afford the lifestyle, it remains simply a great place to visit. Don't lose heart. Several affordable suburbs of Seattle offer everything needed for a healthy, safe, successful life. And many of these suburbs have learned the lessons of the past few decades when big cities were king. They're working hard to create walkable, livable, amenity-rich destinations with a great sense of community, all with a cheaper price tag.
But relocating is hard, right?
It's true that leaving Seattle or King County is a big deal, but with the right plan and real estate partner, a move to a more affordable part of Western Washington is not only doable but smart. This video from a Pierce County real estate agent who specializes on helping people relocate shares how to take some of the pain and uncertainty out of a long-distance move.
Many of the Cheapest Places to Live Near Seattle are also the Best Suburbs of Seattle for Families
Along the I-5 corridor sit neighborhoods ready to serve as the perfect alternative to expensive Seattle living. Some of the most affordable Seattle suburbs and the best suburbs of Seattle for families are also some of the most thriving and friendly places to live. We sometimes think that price and perks don't mix. But many of our cities prove this assumption wrong. The cities featured in this article are a marriage of easy access to services and a variety of housing choices with more affordable prices than Seattle.
Our Top Affordable Cities Near Seattle
So, what are the most affordable cities near Seattle? Where can I find the most affordable housing near Seattle? And which of these Seattle suburbs is the best choice for me and my family? We'll answer these questions and many more. Let's dive in. If you want to make this a quick read, here are the cities near Seattle we suggest you look at:
Lakewood
Olympia
Everett
Bremerton
Tacoma
Why were these chosen? They all are much more affordable than Seattle, but they all offer a mix of amenities, reasonable commute times, strong schools, and community appeal.
Average Home Price in Seattle Suburbs
Now, let's talk numbers. Washington's Puget Sound region carries a range of home prices depending on which neighborhood you decide on. Prices start around $250,000 for some of our outlying communities and reach upwards of $850,000 as we move closer to King County's more developed city centers. Taken as a whole, the average across Pierce, King, Thurston, and Snohomish Counties sits around $500,000. Yet, you can still find homes at prices considerably below this level in places like Lakewood, Tacoma, Federal Way and Lacey.
Narrowing down your search is no small task. While affordability is a top priority, livability is just as important. It needs to be a city that not only saves us money but provides the resources we need with less of the stress we don't, and a place where we feel valued as a vital member of a healthy, growing community.
Let's look at 5 of the best and most affordable Seattle suburbs.
Lakewood: Best Overall Value
Our number one choice for the best affordable suburb of Seattle is Lakewood. The 10th most diverse suburb in the state, Lakewood, is uniquely positioned to meet the needs of a diverse community with varying income levels and lifestyles. In short, it's easier to work on your major financial goals in Lakewood, especially the goal of homeownership. In the video above, Zach Entwistle, a local real estate broker, shares about why Lakewood is such an opportunity for people currently paying hand over fist to live in King County. You can learn more about this real estate expert's unique approach to helping buyers easily relocate here.
Lakewood housing costs and options
With average home prices around $551,190, everyone looking for a quality, affordable home has access to a range of smart choices in Lakewood. This represents considerable savings over King County's more aggressive price tags and even beats out locations closer to home, like Puyallup and DuPont.
Housing options range from modestly priced post-war and mid-century homes, many of which are in quiet neighborhoods with mature trees, to lakeside mansions that can go for a million or more. Whatever your income bracket, you get more house for your money in Lakewood.
Lakewood's commute
If you have to head into the office a couple of times a week, no big deal. Lakewood is right off of I-5 and 512, offering fast access to major employment centers up north. From 45 minutes to an hour and 15 minutes, Lakewood's commute competes well with other Seattle suburbs. If you prefer mass transit, Lakewood's Sounder stop offers a way to make your commute more relaxing and productive via commuter train. The car commute time could improve after the expansion of I-5 near the Tacoma Dome is complete. But if your job is shifting to remote, you may not even have to make the commute at all, which will leave you more time for enjoying Lakewood's amenities.
Lakewood's amenities
Fitting with its name, Lakewood features seven lakes. In earlier times, Lakewood was even styled as a sort of "Lake's District" with many wealthy families building large summer homes around Lakewood's lakes. Featuring great swimming, fishing, and boating, a satisfying day in the sun is always within reach.
Several Parks provide wide-open spaces where couples, teams, families, and individuals of all ages can stretch out, play, find rest and connect with one another. In recent years, Ft. Steilacoom Park, with its acres-wide off-leash dog park, music venue, and walking trail around Wahop Lake, has become the community gathering place. The city puts on lots of fun and free events that make Lakewood feel more like an intimate community than the 21st largest city in the state.
It's played host to everything from mountain bike races to drive-in movies. And with world-renowned golf nearby at Chambers Bay, and local favorites Meadow Park and Oakbrook, a perfect day on the greens is also just a few minutes away.
Lakewood's International District is the only one between Seattle and Portland, offering a tasting menu of international cuisines well worth investigating.
Lakewood's diversity
Home to Joint Base Lewis-McChord, an International District, and the 4th largest Korean population in the state, Lakewood is a melting pot of diversity. While many Seattle suburbs are homogeneous and predominantly white, this city is a place where anyone can feel welcome and where diversity is truly celebrated.
Lakewood's Safety
Though Lakewood had some bad years in the 80s when crime was a serious issue, since becoming a city, crime has steadily fallen (30% since 2004). Like Seattle and Tacoma, Lakewood is not entirely out of the woods in the area of crime, but unlike Seattle, the trend line is going in the right direction for Lakewood. It has lower violent crime and property crime than Tacoma, one of the current top destinations for Seattle transplants. It also has less property crime than Seattle and numbers that are fairly comparable with Seattle's for violent crime.
Lakewood Schools
According to Niche.com, The Clover Park School District gets a B grade overall, making it the 8th best school district in Pierce County. That puts it right in the middle of the pack since Pierce County contains 15 school districts. With that said, Lakewood has some very strong public schools, including Harrison Prep, currently, the 13th ranked high school in all of Washington and the #1 ranked high school in Pierce County. The district is known for having engaged teachers, great diversity, and a strong commitment to equity. Lakewood's affordability and excellence continue into the post-secondary years with Pierce Community College and Clover Park Technical College. Pierce College was recently selected as one of the top 5 community colleges in the nation. As the cost of higher education rises, Lakewood is positioned well to help families get ahead without breaking the bank.
Bottom line
On the whole, Lakewood delivers great value. It has an engaged local government committed to continuing to improve Lakewood's value for its citizens. With plans underway to re-invest in Lakewood's downtown to make it a more walkable urban community, a move to Lakewood is a move with lots of upsides.
Better Living
Whether you're finally ready to upgrade to a lake house with a dock off the back porch or you're hunting for a mid-century fixer-upper in an established neighborhood, better living is more affordable in Lakewood, WA.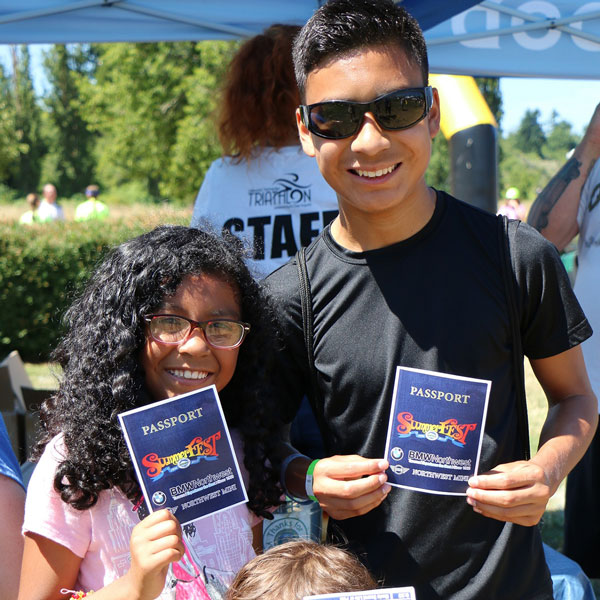 More Seattle Suburbs for Commuting and Affordable Housing Near Seattle
The next city on our top 5 list shares some similarities with our top pick. It also features waterfront amenities and a military installation. If you guessed, Everett, you're right.
Everett: The Northern Reach
The largest city in Snohomish County, Everett has grown steadily through the 2000s, thanks in part to Seattle's rising prices. It has a charming historic core and a vibrant arts and culture scene.
Everett's Commute to Seattle
A 30-minute ride when roads are clear and 90 minutes during prime commute hours, Seattle's northern neighbor sports a relaxed sophistication, diverse job market and big city feel without the same big city prices as Seattle. If you time it wrong, yes, the commute will be painful. You can opt to take the Sounder from Everett to Seattle, which will run you an hour plus, to and from the train stations on either end. This will not give you the shortest commute time, but it will be the most relaxing and productive way to get to work for many people.
Everett Amenities
With a strong local theater and arts community and beautiful Lake Stevens around the corner, there's plenty to do for both lovers of indoor activities and outdoor pursuits. Everett has recently invested in developing its waterfront. The Port of Everett features new hotels and water sports options like kite surfing, stand-up paddle boarding, and kayaking. Everett has the largest public marina on the west coast (it recently won marina of the year from Marina Dockage). It's also home to the minor league team, the Everett AquaSox.
Everett Schools
With a low student-teacher ratio of 19 to 1, solid academic scores, and a few of the most diverse schools in the region, an engaged and considerate faculty work hard to facilitate those with a range of special needs.
Everett Housing
Analysts expect local jobs to grow 38% over the next ten years and average home prices slide in around $560,000, a full 200k to 300k less than similar Seattle homes. While this doesn't make Everett one of the cheapest Seattle suburbs, it makes it a superb choice for those set on building an active urban lifestyle in a strong, modern economic center, while shaving thousands off Seattle's ballooning prices.
Olympia: The Historic Charmer
Our State's waterfront capital city is an eclectic mix of socially conscious citizens, hard-working professionals, diverse local business, political awareness, outdoor living and communities dedicated to healthy and sustainable lifestyle choices. It offers many historic homes, established neighborhoods, and a charming downtown.
Olympia's commute to Seattle
Although just 60 miles from Seattle, Olympia feels much further away when you factor in the commute, which faces several pinch points along the way. If you're looking at Olympia as a place to commute to Seattle from, most people familiar with this drive would not suggest it. Between an hour and a half to an hour and 45 minutes both ways, driving to and from Seattle would be pretty brutal. If you can work remotely or if your job isn't in the big city, Olympia might be worth a look.
Olympia Schools
Proudly hosting award-winning schools like Avanti High School and Boston Harbor Elementary, this dynamic school district consistently prioritizes the needs and concerns of both its students and its families. The Olympia School District earns an A grade from niche.com.
Olympia Amenities
Olympia has a charming downtown filled with quaint boutiques, restaurants, cafes, coffee roasters and breweries. As Washington's capitol, it also boasts beautiful government buildings and some prime parks, including the 600-acre Woodard Bay park. It's on the southern end of the Puget Sound, making it a destination for boating and kayaking.
Olympia Housing
Though Olympia juggles a wide income gap between the highest and lowest earners, it boasts a median annual income of $80,000 and an average home price of $445,000, two figures that make an excellent match. Combine this with a stellar employment forecast of 42% growth over the next decade, and its quick access to superb outdoor exploration at Olympic National Park and Hood Canal, and Olympia remains a solid choice for individuals and families alike. The housing stock in Olympia varies from older homes in the Craftsman and Victorian styles to more contemporary construction. New construction in the Olympia area seems to be concentrated more in the neighboring towns of Lacey and Tumwater.
Bremerton: The Fast Growing One
While not affording locals quite the selection of amenities of their larger Washington counterparts, the proud Naval Port city of Bremerton and its neighboring towns of Belfair, Shelton, Port Orchard, Seabeck, Union and Hoodsport, provide several choices for building a life where peace and quiet come easy. Bremerton's popularity is growing (it's seen 11% growth since 2000).
Bremerton commute to Seattle
There's no way to get around this. Getting to Seattle from Bremerton involves a daily ferry ride. There are pros and cons to this. It can be downright peaceful on calm days and the passenger-only fast ferry will get you from Bremerton to Seattle in 30 minutes (unless you're delayed by an orca pod–yes, this is a thing). From there, you'll have to take buses and use your feet to get to the office. Taking your car aboard a state ferry from Bremerton to Seattle is also an option, but it will more than double your time on the water each way. You'll also probably have to pay for parking in the city, which adds to the hassle. Bottom line: many people make the Bremerton to Seattle commute work for them, but if it sounds a little too involved for you, Bremerton may be a better work from home destination.
Bremerton schools
Bremerton gets a B- grade on Niche.com for its school district. The district provides excellent teachers and boasts a diverse student body, but it lags behind the state a bit in academics. This may make Bremerton a better destination for young professionals without kids right now. But over time, as Bremerton matures and its balance shifts more toward the middle class, academics may improve along with it.
Bremerton amenities
No longer just a sleepy Navy town, Bremerton has poured some resources into reviving its downtown core. It features new mixed-use, multi-family housing options, fine dining, cafes, new hotels, an arts district, and more. Located right on the water, Bremerton is home to the Puget Sound Naval Shipyard. The town is also the permanent home to the decommissioned USS Turner Joy, a naval-destroyer-turned-navy museum.
Bremerton housing
With most homes ranging from $250,000 to $500,000, or considerably more for those rare, direct access waterfront estates, Bremerton is much cheaper than Seattle. Bremerton and its nearby waterfront towns, nestled along the shores of Hood Canal and the Puget Sound, are ideal for those looking to get away while remaining within reach of needed services. They're also attractive for remote workers with an eye on water and forest living with abundant access to a variety of hiking, paddling, and other activities, guaranteed to shake off any home office blues.
Tacoma: Best Mini Seattle
Not as affordable as it once was, due in part to a continuing wave of King County relocation, persistent investment activity, and an attractive quality of life, Tacoma's list of benefits remains long. And it's still way cheaper than living in King County. Tacoma is a wonderful choice for those who are looking for more of an urban experience outside of Seattle.
Tacoma-to-Seattle commute
If you're prepared to be an early riser (emphasis on early), you can accomplish the Tacoma-Seattle commute in as few as 40 minutes. If you delay, your commute can stretch to an hour or even more. Many savvy Seattle-workers living in Tacoma take the Sounder, which turns their time on the train into productive work or enjoyable hobby time.
Tacoma Amenities
Tacoma is one of our nation's most walkable waterfront cities. Home to 760-acre Point Defiance Park, as well as Ruston Way, Titlow Park, Owen's Beach, and communities like Point Ruston, Proctor, Thea Foss and Narrows, the City of Destiny offers waterfront exploration nearly everywhere you look. Tacoma offers a solid brewery scene, a burgeoning dining scene, and some legit coffee shops.
Tacoma Schools
Tacoma's public schools earned a B- on niche.com. It lags a bit in academics, but a strong and successful push has been underway in recent years to improve graduation rates. The city offers some strong public schools, like Wilson High School and creative hubs like the School of the Arts (SOTA) and the Science and Math institute (SAMI). Tacoma also boasts excellent post-secondary education through Tacoma Community College, University of Washington Tacoma, and University of Puget Sound, making it possible sometimes, for students to save money by living at home while they attend college.
Tacoma housing
Tacoma's job market remains competitive, even while 50% of residents work out of town, most of these employed in King County. With the median price of homes clocking in at $450,000, it offers an excellent choice for those looking to strike a balance between urban living and affordability.
Affordable Seattle Suburbs: Making the Right Choice
With each passing year, Washington State's popularity continues to grow, prized for its mild weather, professional opportunities, memorable scenery, technological innovation, and wonderful people. Choosing the best affordable suburbs of Seattle wasn't easy for us. Many other options remain. But we're confident we've got you going in the right direction. Remember, choosing your next hometown takes research, conversation, and a balanced approach with your finances and your priorities.
The Puget Sound offers many affordable cities near Seattle ready to welcome anyone looking to build a life of exploration, growth and purpose. Which one is right for you? That's a very personal choice but we hope that this article is a helpful start to your research.
What are some affordable Seattle suburbs?
+
Though the cost of living varies widely between them, some more affordable choices include Lakewood, Tacoma, Everett, Bremerton, Olympia, Puyallup, Auburn, Kent, and many others. These options also vary in their proximity and accessibility. For example, Olympia would be a bad choice for commuting to Seattle, whereas Lakewood or Tacoma would be decent choices.
What are the Best Suburbs of Seattle for Families?
+
The needs of each family are different and no one can definitively say what's best, however, some great choices for family-friendly Seattle suburbs include Lakewood, Olympia-Lacey, Tacoma, Lake Tapps, University Place, Sumner, Issaquah, and Everett. Lakewood has been awarded with Best 100 Cities for Young People status four times by America's Promise Alliance and is a leader in creating youth-friendly programming.
What are the Best Seattle Suburbs for Commuting?
+
If we're talking purely about commute time, Lakewood, Kent, Renton, Bellevue, Kirkland, Mercer Island, Federal Way, Auburn, Bothell, Issaquah, Everett, and Tacoma all have reasonable, but widely varying travel times. Some of these cities, like Lakewood, Auburn, Tacoma, and Everett, have enhanced commuting in the form of Sounder Train stations, allowing commuters to relax or be productive during their commute instead of driving. Each city has its own range of amenities and housing prices, but generally speaking, Pierce County offers more affordable housing, one of the top considerations when looking at living away from the big city.
What are the best Seattle suburbs for working remotely?
+
There are many potential remote working destinations around Seattle. Great choices for more of an urban-suburban mix include Lakewood and Tacoma, with their selection of services, healthcare and entertainment, proximity to waterfront activities, and strong economies. The natural beauty of Lakewood in particular with its seven lakes can make it tranquil. Auburn, Everett, Issaquah, Bothell, Federal Way, and Olympia all have their strong points. For more removed waterfront living, look at other communities around the Puget Sound or Hood Canal, like Belfair, Port Orchard, Hoodsport, Gig Harbor, Bremerton, and Bellingham. For places closer to the mountains, Eatonville, Orting, Snohomish, Yelm, Bonney Lake, and Enumclaw should be considered. Working from home allows you to live wherever lifestyle and budget meet. Take the time to weigh all your options and discuss them with your family, your real estate agent, your financial planner, and a few people already living in those cities. 
What are the Cheapest Seattle Suburbs?
+
Focusing solely on the cost of living, some of the cheapest Seattle suburbs include Bremerton, Hoodsport, Shelton, Hoquiam, and Aberdeen. However, travel time, access to services, and overall lifestyle should ultimately govern your decision, along with concerns about cost. While slightly more expensive, cities like Lakewood, University Place, and Tacoma offer good proximity to Seattle, great amenities, and a much cheaper cost of living than the big city.
What is the average home price in Seattle's suburbs?
+
Prices vary widely from city to city. Presently (2021), homes in King County average $750,000. In Pierce County, it is $475,000. Snohomish is $625,000. Thurston sees homes go for a median price of $429,000, and Mason county average home prices sit around $330,000. Pierce County offers the best mix of proximity and price if one is looking for a suburb to commute from which to work.
Where can I find affordable housing near Seattle?
+
Most cities surrounding Seattle include neighborhoods with more affordable housing options. Though certain cities are more affordable than others. Good choices for some of the cheapest places to live near Seattle include Lakewood, Tacoma, Bremerton, Purdy, Orting, Auburn, and Shelton. The big caveat here is that not all commutes are created equal.