MFTE Incentives
How Multifamily Tax Incentives Strengthen Investment and Build Communities
Lakewood is a diverse, thriving city with a host of reasons for families to call it home. As an added bonus to business owners and investors, it is an economic hub within Washington State, with the potential to realize considerable strategic advantages. Lakewood has several key attributes that place it front and center for those interested in both immediate expansion and thoughtful long-term growth.
One powerful incentive piquing the interest of property owners and developers is Lakewood's Multifamily Tax Exemption (MFTE). Much like Lakewood's Opportunity Zones, MFTE incentives exist to attract developers through added tax savings for several years in exchange for establishing Affordable Housing units within their property. This makes investing in Lakewood an attractive option, as it presents owners with new ways to get more money from their investments. It also strengthens Lakewood's communities. How? It introduces affordable, high-quality housing choices, while also expanding the selection of higher-end rental units.
More savings means a stronger ROI
In variable real estate and rental markets, finding new ways to get the most from both your property holdings and new construction is important. Strategic tax incentives can turn mediocre projects into more profitable endeavors and transform solid investments into superb ones. Whether you're thinking of renovation, expansion, or new construction, the cost of materials is always in sight.
With construction costs going up and millions of people looking for more affordable housing choices for their families, the need to combine less expensive housing with advantages that enable property owners to save money is imperative. Multifamily Tax Exemptions empower owners and investors by providing the edge needed to ensure continuous strong profits while meeting the changing needs of tenants and buyers.
What is the Multifamily Tax Exemption (MFTE) program?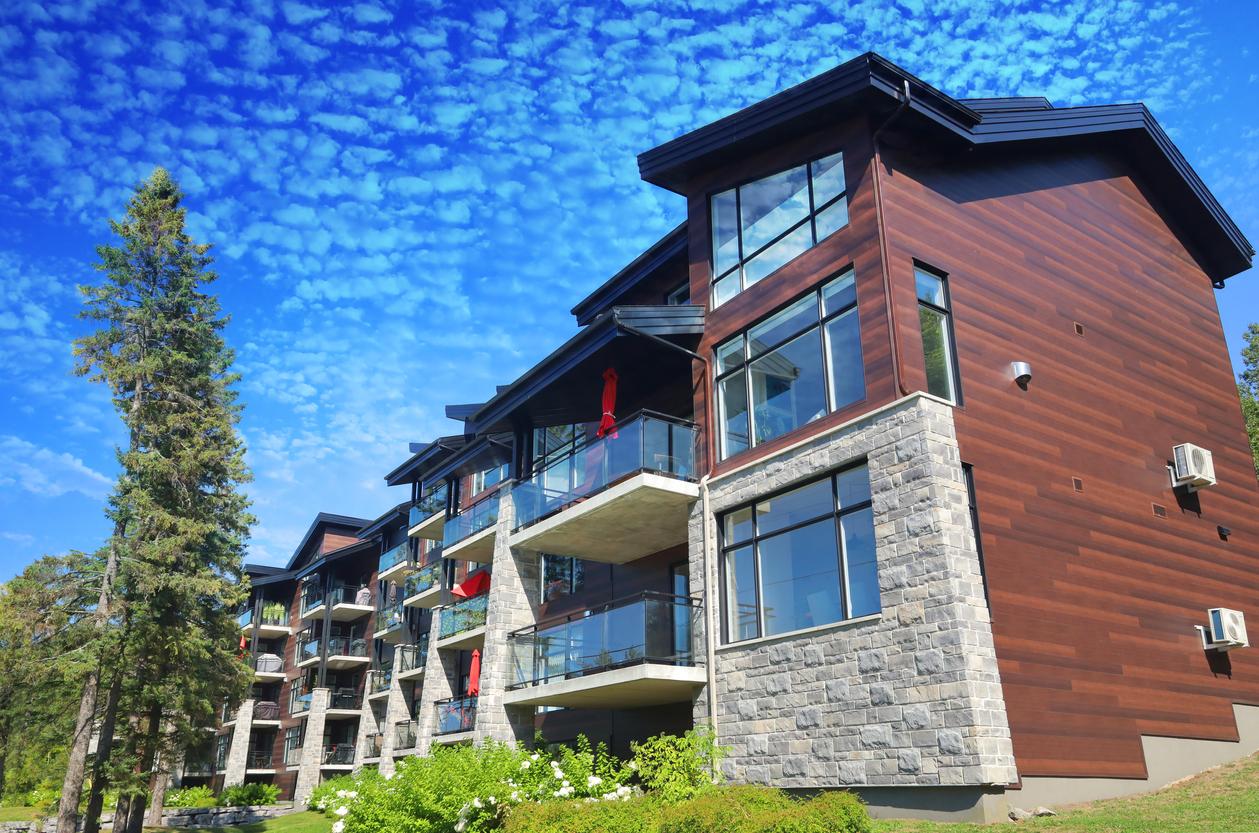 The Multifamily Tax Exemption (MFTE) program in Lakewood offers qualified multifamily housing properties exemption from property tax, specifically on the value of housing improvements for a period of 8 or 12 years, 12 years if at least 20% of residential units are low-income.
Any developer or owner interested in starting an MFTE project must have a minimum of four low-income units to be considered. MFTE was created to develop solutions for the problem of substandard housing by revitalizing older neighborhoods and improving quality of life. Consequently, as these properties increase the wellbeing of residents, they bring greater financial advantages to the developer.
What are the Benefits of MFTE Program Approval?
The upside to MFTE approval comes in the form of tax breaks on all housing improvements made on the property. These last for 8 or 12 years following the improvements and beginning the year after the MFTE status was approved. These multi-year tax savings allow building owners and investors to direct more capital into additional investments and improvements, opening a path toward more rapid wealth creation and a growing portfolio. It can also mean more of your principal gets paid down faster if you use some of the additional tax savings to make extra payments on your property's mortgage.
Financial perks such as these can often make the difference for struggling projects or those still waiting to get off the ground. They also help your initial dollars stretch a lot farther, allowing you to direct more capital into needed materials, energy improvements, licensing, marketing, and more, instead of paying it out in added taxes. This may also allow many investors to increase their holdings more quickly. With more cash on hand, some individuals may find it easier to pick up additional properties.
For residents, MFTE projects bring affordable housing options and greater access to resources to individuals and families who need them most. This makes life easier for many and encourages collaboration and diversity within communities as people from all backgrounds, income levels, career and education paths, and lifestyles, work hard to create a better life in partnership with one another.
Lakewood's Vision
The first beneficiary of MFTE programs are investors looking for greater freedom and more options, those wanting to gain a stronger market position and more stability. But the effect of these developments in housing ultimately enables individuals and families from all walks of life, to find quality housing at affordable prices. Let's look closer at Lakewood's plan for better living.
Better Communities, Better Life: Why Lakewood is Offering MFTE
Since before it officially became a city in 1996, Lakewood's interest in creating a stronger infrastructure and improving its livability has been consistent. Over the years, the City of Lakewood, its private residents, and its business owners have invested many resources into roads and sidewalks, business and industrial districts, transportation options, schools, safety and healthcare, and its leisure and entertainment options. This establishes the strong foundation in which communities grow and businesses thrive.
The Plan
The goal is to increase Lakewood's walkability, safety, ease of access, and range of nearby options for all its residents. Lakewood is passionate about its people and wants to create solutions that make life for economically challenged residents and all of Lakewood's citizens more enjoyable, easier to navigate, and more cost-effective. The plan is to bring more choices to those in need of affordable housing within Lakewood's prime areas, where most services and amenities can be reached with only a short walk, a quick transit or car ride, or even just a stroll downstairs to storefronts that offer a variety of products and services.
A Better Future
Building a city that brings people and solutions together with ease isn't just a matter of great planning. It requires partnerships with visionary business owners, educators, local leaders, and investors seeking Lakewood's best, working hard to develop our city's landscape for the benefit of all. What better way to do this than by helping families live affordably in the neighborhoods where they already work, play, shop, dine, and connect.
Affordable housing enables tenants and local businesses to realize their individual goals by encouraging a greater influx of nearby customers who now have more money to spend on the services they desire. This means economic growth and increased health and wellbeing for all our residents.
It also moves us confidently into the future, where more and more cities will structure themselves to accommodate residents with mixed-use buildings that provide both living and commercial solutions in one location or neighborhood. This decreases travel time, protects the environment by saving energy and burning fewer fossil fuels, brings more people and organizations together, and makes everyday life a lot easier. Interested in seeing how Lakewood's MFTE program might fit into your plans? Let's take a look at a few of the requirements for MFTE approval.
MFTE Eligibility and Regulations
The Multifamily Tax Exemption is allowed only within a Residential Target Area (RTA), as per Resolution No. 2015-10. The designation of an RTA involves several criteria, including the prior existence of a tax incentive urban use center (TIUUC). A TIUUC is an identifiable, compact district where residents may access a variety of products and services. When a TIUUC is established, a residential target area (RTA) can also be established. An RTA is an area within the TIUUC, designated by the City Council as lacking sufficient, available, desirable, and convenient residential housing that can meet the needs of the public. Some other eligibility requirements include:
Size
Improvements must include at least 4 units of multifamily housing within a residential building or as part of a mixed-use project.
Proposed Completion Date
New construction or rehabilitation improvements to MFTE qualifying residential structures must take place within 3 years from the date of approval of the application.
Permanent Residential Housing
At least 50% of designated space for multifamily housing must provide for permanent residential occupancy, as defined in LMC 3.64.010. This is multifamily housing that provides either rental or owner occupancy for a period of at least one (1) month.
Compliance
The design for the approved project must comply with the City of Lakewood's comprehensive plan, housing, building, and zoning codes, in addition to any other regulations that were in effect at the time the application was approved. Lastly, the project must remain in compliance with any other standards and guidelines that were adopted by the City Council for the Residential Target Area.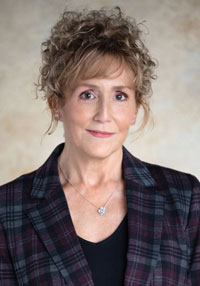 Business Concierge
Starting, growing, or expanding a business can be tough. Becky Newton, Lakewood Chamber's 2020 Ambassador of the Year, is your guide to better business in Lakewood.
Becky Newton
Economic Dev. Manager
City of Lakewood
Limitations
Tax Exemption Exclusion
While MFTE offers developers considerable savings, a non-taxable status only applies to the improvement value of the residential portion of the building. Taxes must still be paid on the land and the remainder of the building, specifically for anything not used for residential purposes.
Terms
MFTE approval can be extended to a 12-year term instead of 8 years. However, to be approved for 12 years, at least 20% of the available units must be low-income units.
Property Not Person
MFTE status is connected to the property, not the tenant. This means that once the 8 year or 12 year term begins, it does not restart when a new tenant moves into the space. If the 12 year period is in its seventh year and a new tenant moves in, only 5 years remain until the Multifamily Tax Exemption expires.
Where Lakewood is Headed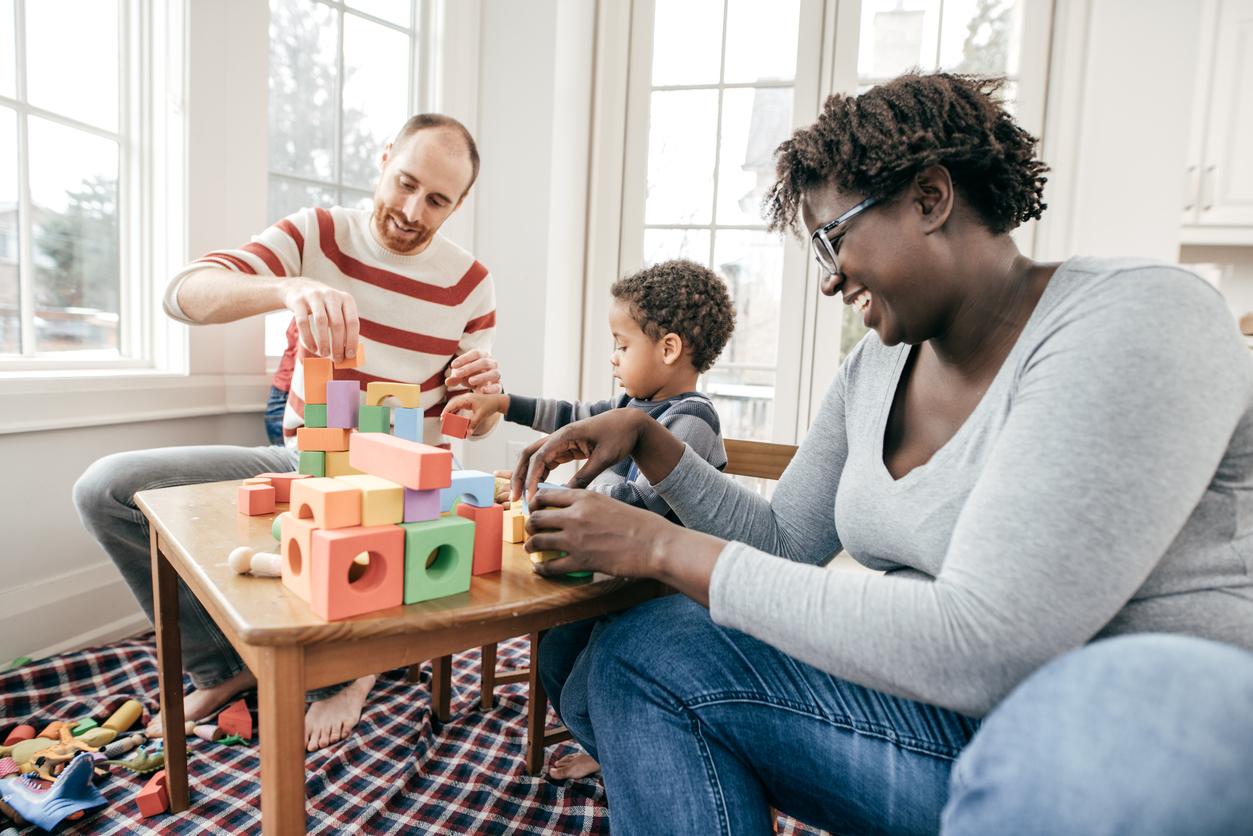 While Lakewood is already an established, growing, and successful city, try to imagine a place where everyone who needs it has access to affordable housing just down the street from the most important services that fuel their lives. Better still, a city where some of those resources are in the building where they live.
As Lakewood continues to grow, both in population and in its economy, city planners remain dedicated to the higher goal of an increasingly safe, walkable, entertaining city with an abundance of jobs, strong education, and community involvement. This helps residents feel valued, protected, and empowered. It's a place where everyone can pursue the kind of dynamic lifestyle that only ready access, ample resources, affordable housing, and increased connection can offer.
Why Gaining MFTE Approval and Investing in Lakewood is the Right Move
Saving on improvement taxes for several years is attractive enough on its own. But many other cities offer MFTE programs. So why choose Lakewood? The answer to this lies in three factors, Lakewood's additional benefits for investors, its strong infrastructure, and its people.
Lakewood's Financial Incentives
No local B&O tax (Business & Occupational)
Free construction watch program
Low Business Licensing Fees
Specific benefits related to the Department of Defense and local Joint Base Lewis-McChord, that enable contractors to grow their business and help their country by partnering with the U.S. Military to produce or supply them with important products and services.
Several tax credits benefit those in technology, manufacturing, aerospace, and food processing.
New Market Tax Credit: allowing investors to funnel capital into projects within specific underutilized low-income areas in exchange for tax credits.
Lakewood's Infrastructure
Great education and professional/technical training at Clover Park Tech and Pierce College.
Supportive, award-winning school districts
An international mix of people, food, and culture, offering a range of perspectives and ideas along with a broader demographic for business owners to market to. This allows for more products and services to find their perfect market locally.
JBLM: One of the largest military bases in the world, managing some of the most strategically important combat and humanitarian operations today. Proximity to JBLM offers the possibility of military contracts along with a highly-trained, highly-disciplined, positive-minded group of individuals working to build and protect our community and provide additional professional and social support.
A range of quality healthcare choices
7 Local lakes for leisure and water recreation
Housing choices for all income levels
Rapid access to Sea-Tac Airport, freeways, rail, mass transit in Pierce and Sound Transit, respectively, and waterborne trade at the Port of Tacoma, Port of Seattle, and Port of Olympia.
Lakewood resides in Foreign-Trade Zone #86, offering importers, exporters, and manufacturers the benefits of doing business in an FTZ, which saves them time and money by lowering or eliminating Customs duty fees, decreasing paperwork, and minimizing oversight.
Lakewood's four designated Opportunity Zones are perfect places to establish a new business, rehabilitate an existing one, or develop both residential and commercial operations and realize significant tax savings for doing so.
It's the People
One of the best reasons for choosing Lakewood is its people. Lakewood has always taken care of its own, working hard to build connections between its members through community events, open discussion, voter awareness, and a positive, family-friendly, and business-friendly outlook.
Lakewood is a city where you can go out for coffee and meet someone from just about anywhere in the world, strike up a conversation, and walk away with a deeper understanding of others and yourself, and perhaps even a new friend or business partner.
The Bottom Line
Property owners and developers considering their options for expansion should look closely at Lakewood. Its practical benefits and incentives outweigh many Northwest cities, while its social benefits simply make it one of the best places to build a life. Multifamily Tax Exemption (MFTE) is a great way to get more mileage out of your properties, gain a strong financial advantage during uncertain times and help others along the way. For more information about MFTE, visit Lakewood's Multifamily Tax Exemption Program page to find contact info and download the official brochure.
FAQ: Frequently Asked Questions
For quick answers to some of your most important MFTE questions, explore our FAQs below.
What is the MFTE Program?
+
Multifamily Tax Exemption (MFTE) programs offer property owners tax-saving benefits in exchange for providing low-income residential units.
How does the MFTE incentive work?
+
Upon approval, property owners and developers receive tax exemption for 8 or 12 years on the renovation value of their property as long as the building contains at least 4 low-income units. To receive a 12-year exemption, at least 20% of the residential units must qualify as low-income.
How do I apply for the MFTE program?
+
First, file your application with the City of Lakewood, and pay the applicable fees. The initial application fee is set by the Master Fee Schedule. Additionally, a fee to cover the County Assessor's administrative costs must be paid to the City. All fees are non-refundable. In addition to any further requirements set forth by chapter 84.14 RCW, an application must include: a. A City of Lakewood application form setting forth the grounds for the tax exemption b. Floor and site plans for the proposed project c. A statement acknowledging the potential tax liability when the project ceases to be eligible for exemption d. Verification by oath or affirmation of all information that has been submitted for approval e. If applicable, a statement affirming the project meets the affordable housing requirements described in RCW 84.14.020. In addition to any further requirements set forth by chapter 84.14 RCW, an application must include: a. A City of Lakewood application form setting forth the grounds for the tax exemption b. Floor and site plans for the proposed project c. A statement acknowledging the potential tax liability when the project ceases to be eligible for exemption d. Verification by oath or affirmation of all information that has been submitted for approval e. If applicable, a statement affirming the project meets the affordable housing requirements described in RCW 84.14.020.
What kinds of properties can the MFTE incentive be used for?
+
You may apply for MFTE approval for new construction and rehabilitation projects alike, on both residential and mixed-use structures. The same requirements are in effect for all projects. Each project must contain at least 4 low-income units to receive the 8-year exemption or possess at least 40% low-income units to receive the 12-year exemption.
How do I find out more about the MFTE program in Lakewood?
+
For contact information and a downloadable guide on the MFTE program and application process, visit the City of Lakewood's MFTE brochure page.