Living in Lakewood, WA
Explore Our Lakes, Parks & Homes
Whether you're finally ready to upgrade to a luxe lake house with a dock right off the back porch or hunting for a mid-century fixer-upper in a friendly, established neighborhood, better living is more affordable in Lakewood, WA.
Starter Homes
Affordable starter homes await your personal touches in quiet, tree-lined neighborhoods. But mid-century fixer-uppers are just the start of Lakewood's charm.
Throw a rock here, and it will probably land in a lake. Lakewood is home to 7 lakes and 14 parks. A trip to Lakewood's International District offers more flavor in a few square miles than almost anywhere in Washington. And if you're building a family, good news, Lakewood has amazing, nationally ranked public schools and community colleges.
Find Starter Homes in Lakewood
Luxury Homes
Located near the metro areas of Tacoma and Seattle, and boasting its own set of exciting amenities, Lakewood and its lake communities allow you to get away from it all but still be in the center of it all.
Lakewood's 7 lakes come in several flavors, from tucked away and tranquil to sprawling and recreational. Lakefront homes take on many styles too, from ultra-modern to traditional (and even historic). What else does Lakewood offer? How about one of the Northwest's premier country clubs, the best rowing program in the South Sound — and, oh yeah, some of the best high schools in the state.
Find Luxury Homes in Lakewood
Lakes & Parks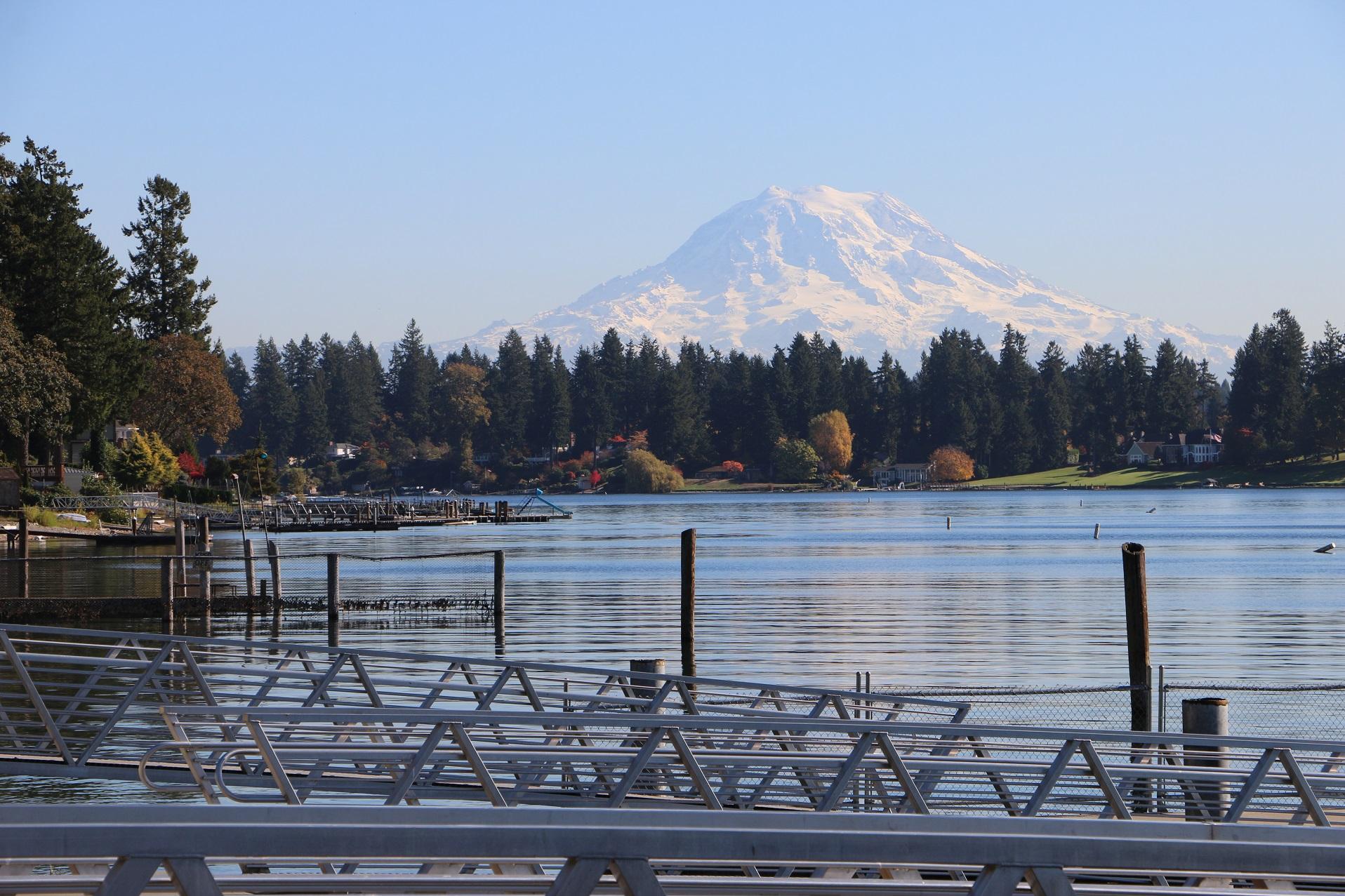 In pioneer days, Lakewood was simply known as the Lakes district, and for good reason. Crowned with seven lakes, Lakewood is one of the more appropriately named cities you'll ever come across. American Lake, the largest natural lake in Pierce County, boasts two public parks, a private country club, the South Sound's best rowing club, and Summer's Cove, a swimming area frequented by off-duty soldiers and their families (it's located on the side of the lake that abuts JBLM).
Perhaps the lake's most prestigious bit of trivia is Thornewood Castle, an Elizabethan manor house that was shipped piece by piece from England and reconstructed on the lake's shore. Tucked away and private, Gravelly Lake is home to many of Lakewood's finest homes, including Lakewold Gardens a country retreat lavished with a landscape fit for a lumber baron. The gardens are now open to the public and the historic home can be rented for private events.
Take a stroll through Colonial Plaza just off Motor Avenue in Lakewood's downtown. Completed in 2019, the plaza is host to events and public art in front of the charming Lakewood Theater.
The crowning jewel of Lakewood's 14 parks, the sprawling Ft. Steilacoom Park, is also home to a lake – this one's a hilltop cresting charmer called Waughop Lake. The park is massive (340 acres) and provides a diverse mix of recreation options, from ball fields to running trails and an off-leash dog park that's the envy of every pooch in Pierce County.
School District
With a graduation rate that's right up there with any district in the South Sound and some of the most engaged teachers you'll find anywhere, Clover Park School District is diverse, rigorous, and award-winning. Harrison Prep, which offers a unique 6-12 grade model, is ranked #13 in Washington by US News and Reports and boasts a 100% graduation rate. Lakes High School, which has 59% minority enrollment, also delivers an impressive 49% AP participation rate.
Our district has twice been awarded the Career Guidance Award of Excellence by our state's OSPI, one of the few school districts in Washington to receive this award for a cohesive, district-wide, career-advising program. And we work closely with UW, Pierce College, and other institutions of higher learning to ensure our curriculum aligns with the rigor required in today's careers and colleges.
Higher Education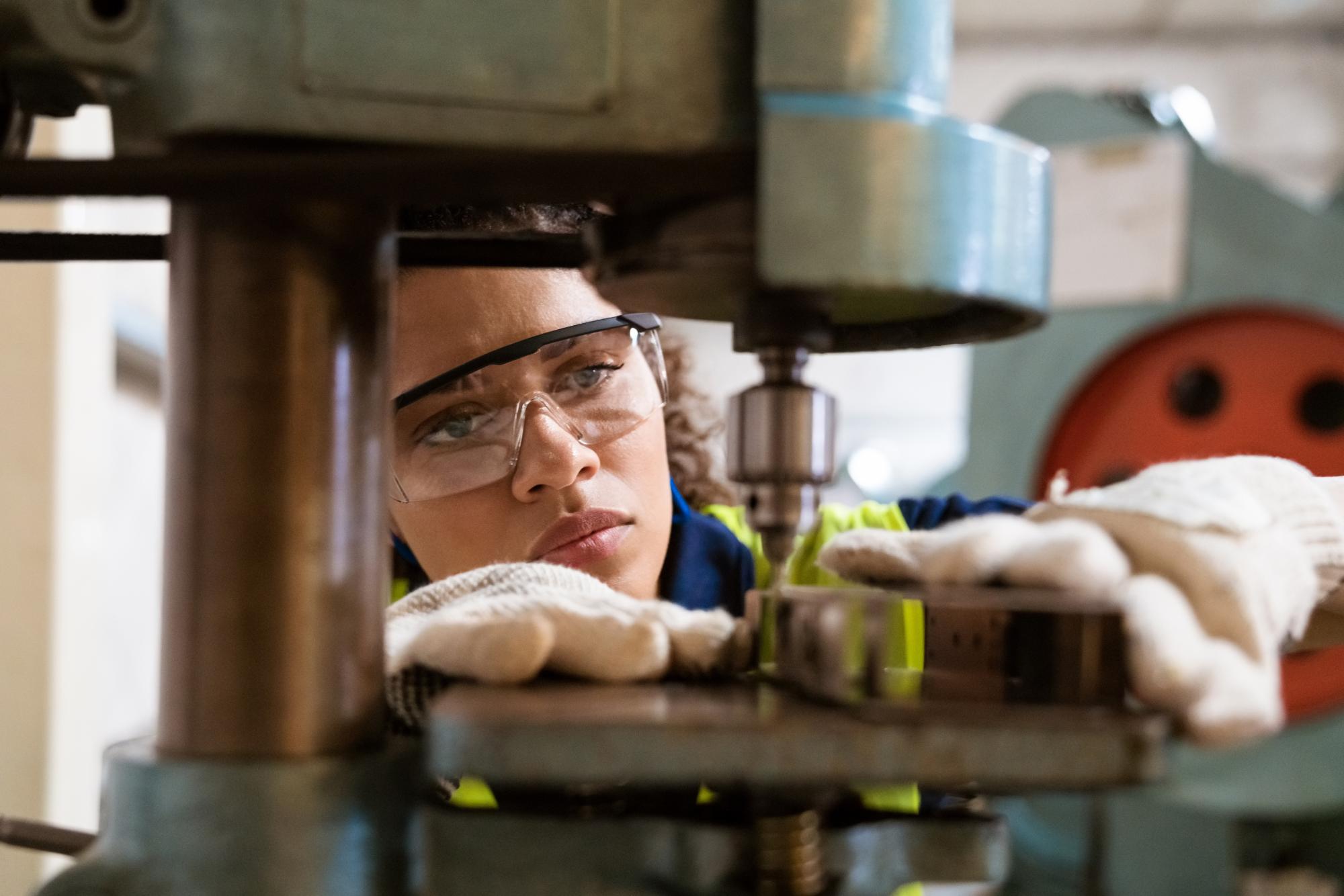 Pierce College Steilacoom, our local community college, was recognized by the Aspen Institute as one of the Top 5 community colleges in the country in 2019 for its focus on completion, retention, and equality.
For those with technical aptitude, Clover Park Technical College continues the innovation theme with its state-of-the-art School of Advanced Manufacturing and many other quality programs ranging from aerospace to nursing. If you're looking for affordable, high-quality education for your family look no further than Lakewood.
Both colleges offer 4-year degrees in applied studies, in fast-growing industries. Learn from top educators, and choose from a number of pathways that set students up for high-paying careers.