Working Remotely
Washington's Best Cities for Remote Work in 2021 and 2022
In the past several years, we have seen a great shift away from traditional work environments toward remote or hybrid arrangements. The opportunities and challenges created by this new era of remote work are forcing us to adapt. We're learning to capitalize on the many resources available to us when we work from home.
The COVID-19 pandemic has impacted us all. Millions were out of work; companies of all sizes cut back, shut down temporarily, or completely went out of business. Still others have learned, either joyfully or painfully, to adapt to a world where work is done from their own homes. This transition is forcing us to think differently about our careers, redesign our workflow and reorient our pursuit of a work-life balance.
Our movement toward working remotely has inspired many of us to rethink where and how we want to live, spurring millions to leave the big city and head for the suburbs. Though it impacts us all, it is millennials who are leading the charge out of the city toward calmer residential neighborhoods. With the increased freedom of more flexible working arrangements, many individuals and families are discovering that they have more choices of where they want to settle. Among other questions, "Where should I live now?" should be toward the top of your list. So what are the best cities for working remotely? We'll examine the ins and outs of remote work, and give you our top 5 local choices for the best cities to work remotely.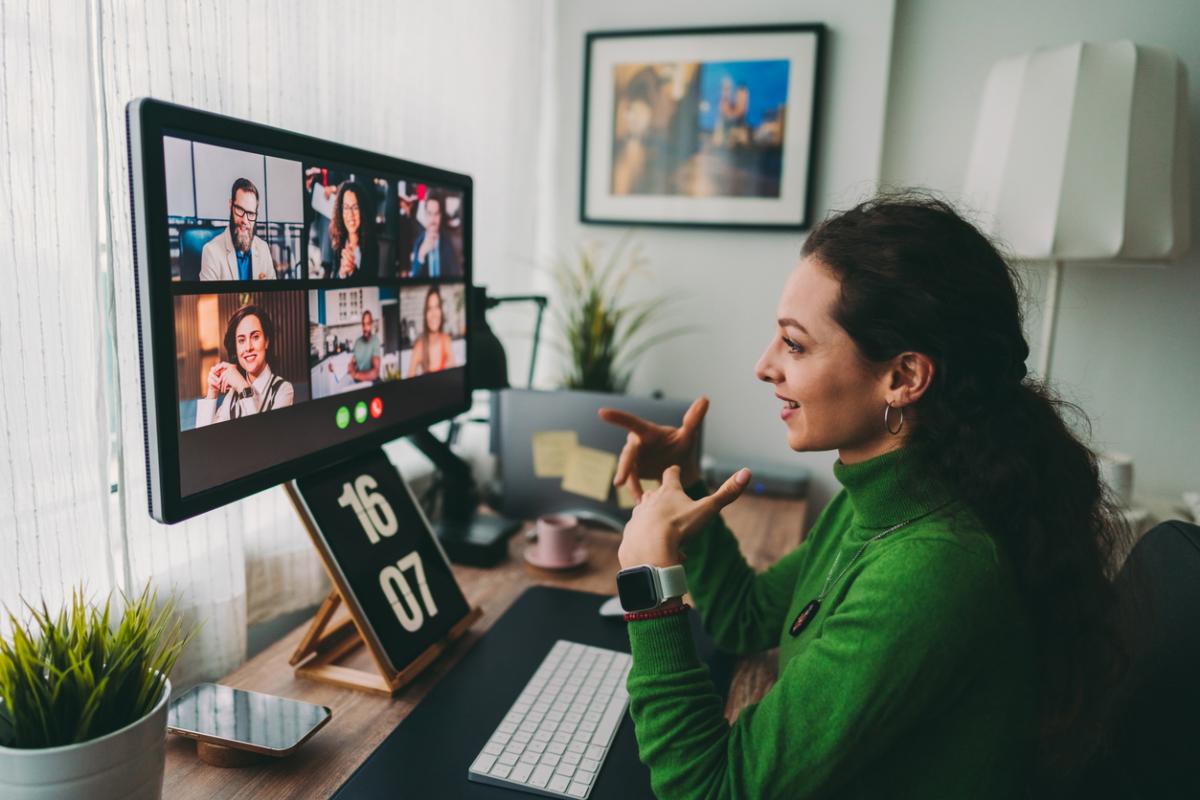 Why are We Moving?
There are several reasons why many of us are trading in our downtown condos and urban abodes for comfortable homes in suburban communities. Younger professionals and couples, especially millennials, are starting to have more kids now. The desire for more space, greater comfort, increased safety, and a more family-friendly community, is bringing many young couples and new families out from the shadow of skyscrapers and into the tree-lined streets of our local neighborhoods.
For many of us, no matter the age, COVID-19 and the events of the past few years, have increased our awareness of the volatility and tension that can seemingly erupt more quickly in urban centers. Many of our biggest cities don't feel as safe as they once did.
These factors, along with our already growing global digital economy, have accelerated our transition from office work and storefront retail, to remote work and online shopping. Online apps and service-based solutions are making it easier for us to do more from home, decrease our time on the road and hours fighting the crowds, and maximize our time with family and friends. During this season, many of us have finally started that business we've been thinking about for months or years, seeing the extra time off as a good catalyst for moving into a more independent way of life.
For companies of all sizes, especially mid-size businesses and large corporations, the benefits of remote work are more apparent than ever. The opportunity to keep a thriving workforce going while decreasing the size of their corporate office, as well as their parking, storage, and meeting spaces can often save companies thousands if not millions over time. There are fewer pressures to retain high-dollar insurance policies for on-site accidents or inappropriate interactions. Businesses spend far less on stationary, coffee and refreshments, custodial and security services, building maintenance, and a host of other requirements. The benefits both for the employer and the employee are numerous. So, as we transition our lifestyle, what are the most important factors to remember when we consider where to live?
What Makes a Good Work-From-Home City?
Many of the things that make a good work-from-home city are the same as those that make any city a great place to live, the overall cost of living, access to a range of amenities and services, great transportation choices, excellent shopping and dining, good medical care, safe, walkable neighborhoods, quality schools, and opportunities to connect with others. Additionally, there are some other critical needs that may not immediately come to mind. Let's look at the ones that have the greatest impact on our choice.
Affordability
This is always at the top of anyone's list. No matter what local shops and entertainment might be waiting just down the street, if the homes, condos, and apartments are too expensive, the rest won't matter. As our families grow, finding quality, affordable housing becomes even more imperative. Even if we're going solo, finding more cost-effective living allows us to capitalize more effectively on our resources. It allows us to turn more of them toward growing our business. It also helps us save more, prepare better for retirement, and use additional funds on experiences that matter instead of paying down overpriced housing.
Amenities and Attractions
Once we've figured out our budget, our thoughts usually wander toward the perks, the creature comforts, the local shops, attractions, hangouts, and cultural and social hotspots that make life easier and more interesting. While no city is perfect, finding a place to call home where we don't have to commute far to pick up groceries, explore a new park, museum, or art gallery, meet friends for coffee, grab a dinner date, or walk to several of our favorite hangouts, lowers stress, saves time and money and gives us a sense of belonging.
Proximity to Work
Even as working remotely affords us a certain level of freedom, many of us have jobs where we still need to go in to work one or two days a week. For the ones in this situation, moving far outside the city may not be the best route to take. Striking a balance between the two is a smart choice. Most medium to large-sized cities have at least a few choices for safe, more affordable residential communities within a 15 to 45-minute drive from their urban business districts. Take time to figure out what priorities are most important to you and your family so you can walk into your new home knowing exactly what your workweek will involve.
Reliable WiFi
The internet is everywhere, right? Well, not always. There are still pockets in every state where a fast, reliable connection is more a roll of the dice than a firm policy. Whether working as a digital marketer, an online consultant, e-commerce retailer, IT specialist, YouTube influencer, district sales manager, customer service agent, or any number of other titles, the nature of business today requires us to maintain a solid connection with the world.
Before you choose a home base for remote work, do your research. Find out what providers are available in that neighborhood. Talk to residents about the speed and quality of their connection or try to locate someone in the area that regularly works from home and frequently uses their internet connection to handle their most important business transactions. Their experiences should give you a good idea of what's to come. Now that we've looked at what makes a great work-from-home city, let's dive into our picks for the best local cities for working remotely.
Top 5 List of Best Places to Work Remotely 2021 and 2022
In the above video, relocation expert and real estate agent, Zach Entwistle, shares why Pierce County and Lakewood specifically are good options for people looking to ride the remote-work wave out of big cities like Seattle into smaller cities and bigger, better, more affordable homes.
Lakewood: The Perfect Balance
Though we'd love it if you fell in love with Lakewood for any reason at all, what matters to us right now is that you discover Lakewood's unique position when it comes to providing great work-from-home experiences. Our #1 choice isn't just a satisfying community to call home, it's an excellent place to work efficiently from the comfort of your home office, sundeck, favorite coffee shop, lakeside meadow, or the greens, waiting for your business partner while they attempt to match your hole in one.
Lakewood holds unique advantages for professionals of all industries. Local activity in manufacturing, healthcare, military, shipping, warehousing, insurance, aerospace, and retail are all thriving and continually in need of new talent. With so many industries, government installations, and schools like Clover Park Tech, Bates, and Pierce College, needing to stay informed and connected, strong, consistent WiFi is a sure thing throughout Lakewood.
Lakewood's appeal for remote workers lies in a handful of places, its well-planned communities, where safety and community support are the norms, its proximity to amenities and its thriving business sector, its variety of attractive, affordable housing options, and its many indoor and outdoor locations where collaborators, partners, and clients, can meet, exchange ideas, form alliances, and make plans for new ventures.
Lakewood sits on two major freeways and remains a simple car commute (10 minutes to 1 hour depending on which city), bus or train ride, from Tacoma, Olympia, Federal Way, Seattle, and other major Western Washington cities for those days when you still need to show up on-site. Lakewood is known for its welcoming business environment, where low fees, financing, and new-business start-up programs are easy to come by. You'll find a lower average price on both houses for sale and rental units. The median price for homes in the area in 2021 is right around $400,000. This means you'll save money while you're working to establish your new business or getting used to doing what you do best in a new environment. Only now, you'll be working just down the hall from your kitchen — a perk when lunchtime comes around.
For lunches out, days off, and break times, Lakewood has one of the best international districts around, with dining and shopping opportunities representing several cultures. Award-winning golf courses like Chambers Bay, Oakbrook, and Meadowpark abound and with seven lakes in town, water sports and lakeside leisure will go a long way to easing tension and helping you forget about work.
In addition to its diverse selection of services and communities, Lakewood offers many business and trade-specific benefits for those looking to expand locally or work from home. Lakewood offers a balance of family-friendly living, a solid technology and transportation infrastructure, and the unique upside of being just a few miles from a major port and residing in Washington State's Foreign-Trade Zone #86, ideal for those interested in trade-related commerce or manufacturing.
With Lakewood's low business fees, variety of housing choices in a range of styles and prices, entertainment, community support, and growing economic outlook (39.1% job growth estimated for the next 10 years), the choice to establish a remote work environment in Lakewood is a smart one, both for individuals and organizations alike. For more information on Lakewood's economic development focus and taking advantage of local opportunities for development, check out the information and resources provided by the City of Lakewood at the links below, https://cityoflakewood.us/economic_development/economic-development-data.
https://buildyourbetterhere.com/better-business
Vancouver: Portland's Partner
Our second choice happens to be the seat of Washington's Clark County, the second-fastest-growing county in the state over the past decade. Last year alone, the county logged an astonishing 17.4% bump in newcomers.
Nestled up to the shores of the Columbia River, this waterfront town has a lot to appreciate. Just across the bridge from downtown Portland, Oregon, and home to an ever-growing local business center, Vancouver offers countless opportunities for stay-at-home workers to be productive and discover the outdoors during the slow times. With commutes to Portland clocking in just shy of 20 minutes, visiting the office or exploring award-winning restaurants, breweries, and local retailers, both in Vancouver and Portland, is a breeze.
Vancouver boasts 100% broadband coverage, so staying connected for work should never be a problem. Vancouver continues to show its people how much it values their quality of life, evident in the 2018 construction of a $1.5 billion mixed-use community. This all-in-one neighborhood will feature more than 3200 apartments, condos, shops, breweries, restaurants, and more, along with the lovely Grant Street Pier and a 7.3-acre park.
Whether you're looking for that perfect mid-size town within arm's reach of a major economic center, or just want to create a new professional and personal lifestyle where access to community engagement and outdoor exploration after work comes easy, Vancouver is a fine choice.
Port Angeles, Sequim & Port Townsend: The Seaside Trio
This trifecta of maritime towns rest comfortably on saltwater shores. Port Angeles on the Strait of Juan De Fuca with northern neighbor Canada insight on clear days, Sequim on Sequim Bay just below where the strait meets Puget Sound, and Port Townsend between Discovery Bay and Port Townsend Bay, across the water from Whidbey Island's northern stretch.
These cities, each boasting a range of perks and an abundance of local flavor, represent a few of our choices for great remote-work cities for those looking to get further away, those who don't need ready access to the bigger cities of King, Pierce, and Thurston Counties. Port Angeles is traditionally a more suburban gathering for families and retirees looking for a quieter life. Sequim is the quiet, slightly more rural centerpiece, while Port Townsend, the kitschy, artistic neighbor sits to the east. All three, especially in tandem, are perfect choices for those looking to work remotely in a place where expansive views, quiet afternoons, and a slower pace are top priorities. These three serve as supportive, creative communities where most things are close enough at hand and nature is at your doorstep.
Port Angeles has expanded its dining (Kokopelli Grill, Next Door Gastropub, Dupuis, and Downriggers on the Water), shopping, and entertainment choices as newcomers of all ages continue to move in, create businesses and discover the unique beauty only found in our nation's northwestern corner.
Port Angeles or PA, offers a median home price under $370,000, plenty of land for building and an easy and gorgeous 90-minute ferry ride (with or without your car) to Vancouver BC. PA also happens to be one of the great gateway cities to the Olympics. The mountains and rainforest begin just several hundred feet behind your house if you're on the Southside of town.
Port Townsend, and nearby Sequim, feature a variety of local beer, cider, cuisine, artisan-made products, local farms, classic hotels (Manresa Castle and Palace Hotel), and safe, walkable streets alongside endless saltwater views you'll never get tired of. It's important to remember, while these cities boast serious outdoor fun, a milder, quieter way of life, and the infrastructure (nearly complete broadband coverage in town) to support workers looking to telecommute, they are more than two hours from Seattle and other major cities. So they are ultimately great choices for those who rarely, if ever, need to leave home.
Bothell: Serenity and Accessibility
Named one of Washington's Best Places to Live by Niche, Bothell is a quieter suburban community not far from Woodinville. With just under 99% of residents able to access high-speed internet, Bothell offers solid connectivity for professionals working remotely. If downtown Seattle requires you to pay in-person visits now and then, you're looking at 30 minutes to an hour, depending on which route you take and what time you leave.
Bothell may not be the most affordable city on our list, with an average listing price of $830k. But those with the right budget, looking for a city with an abundance of work opportunities (44.7% job growth over the next 10 years), friendly neighbors, respected schools, great local wine, relaxing walks, a surprising number of nearby hiking trails, and a safe environment for your kids, Bothell ranks high as one of our best local cities for remote workers. If you're hoping to remain within reach of the Seattle metro area, while establishing a home office and building a life for your family in a residential community that values the quality of life, Bothell remains a prime choice.
Tri-Cities: Sunnyside Secret
When we think about possible cities for our shift into remote work, our thoughts don't often swing toward Eastern Washington as a region. That's unfortunate, considering the landscape, the people, the outdoor adventure, the climate, and the range of professional opportunities that await those of us ready to consider the sunnier, dryer side of Washington State.
Long-known for being a strong agricultural center, a superb wine region, and home to the famous Gorge Amphitheater, some of Eastern Washington's cities are ideally positioned to serve the needs and wants of the remote worker. Made up of Kennewick, Pasco, Richland, and now West Richland, the Tri-Cities, at the confluence of the Columbia, Snake, and Yakima Rivers, is seeing considerable growth. Benton County was the third-fastest growing county in Washington State between April 2020 and April 2021, garnering an impressive 17.4% jump in just 12 months, according to the Office of Financial Management Research Division. With a median sold home price of around $400,000, a jump of close to $80,000 from the previous year, it is clear that more of us are discovering this Eastside gem. Still, these figures remain quite affordable when compared to similar homes in both King and much of Snohomish County.
With the local economy anchored in Research and Development, agriculture, manufacturing, food production, retail, technology, and healthcare, there is a wide variety of industries for professionals to move into. Major players include Lockheed Martin, Amazon, Battelle/Pacific, Northwest National Laboratory, Tyson, Bechtel National, and several others. You'll never need to worry about a dropped connection during conference calls or client meetings, Tri-Cities has a near 100% coverage rate for high-speed internet service.
During off-hours, escape the home office with a day of superb shopping and art or relax on one, or perhaps, all three rivers. Get into some kayaking, stand-up paddle-boarding (SUP), waterskiing, swimming, or just catch some sun with friends and family. In addition to numerous more wild trails, the Sacagawea Heritage Trail offers locals and visitors a paved 23-mile loop that winds through multiple parks, meanders alongside the river, and cuts through all three major cities. Golf is plentiful, and outside of town, a range of hiking, camping, mountain biking, stargazing, and additional water sports activities await.
If you're making the transition toward remote work but would like to settle down in a thriving region where the sun shines a bit more and it rains quite a bit less, consider Tri-Cities.
Better Living
Whether you're finally ready to upgrade to a lake house with a dock off the back porch or you're hunting for a mid-century fixer-upper in an established neighborhood, better living is more affordable in Lakewood, WA.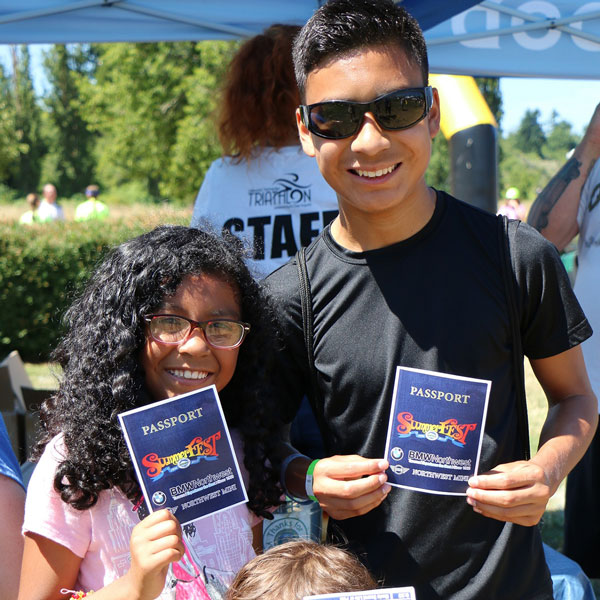 Working from Home Successfully: How to Actually Get Stuff Done
Making the change to working remotely is a big shift. It affects more of life than most people first imagine. While freedom increases, the need for more personal responsibility and focus also increases. Traditional work environments have automatic or built-in functions that serve to keep us on-task, time clocks, supervisors, co-workers, in-person meetings, computers that keep track of activity. At home, we are often left to our own devices. Thankfully, most companies are finding this to be a good thing for productivity. Overall, remote workers tend to get more work done in less time if they maintain certain habits.
At home, we may have less direct accountability, but we also have fewer distractions. There are no water cooler conversations, over-the-cubicle debates, mid-hallway discussions about things we'd already planned to discuss in an upcoming meeting, no break room political arguments. At home, we can eat breakfast, grab our coffee and dive deep into work and stay focused for several hours. Here are a few key factors to put in place to make sure remote work remains a successful venture for you.
Maintain Regular Hours
Try to keep your workday within certain hours. This maintains a sense of priority. It also helps you and your family maintain a healthy separation from work at the end of the day.
Create a Morning Routine
Not as important for some people, but for many, repeating certain habits each morning, from when we wake up, shower, and eat, to what kinds of tasks we do first, helps us organize our thoughts and our workflow.
Everything in its Right Place
Whenever possible, keep work to a specific location. Avoid doing too much work in the bedroom or on the couch. This blends too much with time better spent with family and brings added stress into spaces where other important things like sleep, relaxation, hobbies, and conversation should remain the priority.
Set Ground Rules With the People in Your Space
We've already covered a bit of this above. Continue to have open conversations about your needs when it comes to privacy and sound volume, along with their need to sometimes interrupt when urgent matters arise.
Schedule Breaks
Program daily breaks into your calendars and be sure to take them in their entirety. This is a way to show respect for yourself and to maintain your physical and mental health.
Leave the House
Take a walk during breaks or a short drive at random if you're feeling overwhelmed. Grab a coffee out and be sure to make time to get away from the house when work is done for the day. It's important to still pursue an active life where everything isn't focused on being at home, especially now that you spend so many hours there.
Talk to Other People
This is a big one. It's easy for remote workers to go days without talking to anyone outside of email or messaging. Make time to call others, meet up with friends, or video chat with someone just to connect. Investing in your relationships will keep you healthy and remind you of the things that matter most.
Keep a Dedicated Office Space
Whether it be a garage or bedroom transformation, a local shared-working space, or a backyard studio, carving out your work territory is a must. This allows you to keep the tools and technology you need most close at hand and do so safely. It decreases interruptions, allows you to decorate as you wish, and protects vital meeting time with clients, partners, and co-workers.
Working Remotely: Final Thoughts
More of us each day are making the jump to remote work. This trend is only set to increase over the next several years. As we adapt to these changes both locally and globally, finding ways to maximize our resources and productivity while protecting our health and relationships in the process, is something we can't overlook.
It is an exciting new era for us, full of opportunity and apprehension alike. Moving toward these changes with reasoned consideration, responsible use of technologies, open dialogue, and confidence, will allow us to build thriving economies where remote work brings a level of growth, connection and innovation previously unavailable to us.
FAQ: Frequently Asked Questions
To learn more about making your remote work experience both satisfying and successful, navigate our frequently asked questions and answers below.
What is remote work?
+
Remote work, also known as telecommuting or work-from-home, is a flexible working arrangement where an employee or partner works from a remote location instead of in corporate offices. This can be a full-time arrangement, hybrid model (where some work is still done at the corporate office), or any number of schedules allowing greater flexibility.
Is remote work growing?
+
The short answer is yes. Gartner predicts that by the end of 2021, 51% of global knowledge workers will be working remotely. Also, as we continue to favor online shopping, delivery services, and other remote and virtual social activities, we can expect more industries and workers to move toward remote or hybrid working arrangements.
What kinds of remote work spaces are available to me?
+
Remote work can be done at a home office, backyard studio, rented office space, shared or coworking space, or any location (park, coffee shop, etc.) where a consistent internet connection and phone service allows the individual to perform their professional responsibilities successfully without interruption.
What are the essential tools for remote work?
+
While the specifics for each job or company vary widely, many tools for successful remote work are consistent across the board. These include a quality computer, uninterrupted high-speed internet, cell phone service, and a dedicated space for conducting work. Other important tools often include a high-quality webcam and microphone for video conferencing, software applications for video meetings, calendars and scheduling, accounting, word processing, project management, audio-visual production, design, and creative collaboration.
What makes a great remote work space?
+
Again, the needs of each person will vary. Still, it's important to create or rent a space free from distractions, low on outside noise, decorate the way you want for comfort and ease, keep it clean and organized for efficient work, professional enough to conduct meetings either in-person or online, and secure so that your resources are not at risk for damage or theft.
How do I stay productive when working from home?
+
It is often quite easy to distract yourself with other matters when working remotely. Clothes need washing, dishes need doing, and that new series on Netflix is calling your name. It's important to reorient your thinking around setting clear work hours and personal boundaries. Just like if you were at a corporate location or other professional environments, don't do any chores, make non-essential phone calls, or get lost in entertaining tangents during these hours. Your success depends on you honoring yourself and your clients and partners by maintaining a consistent workflow throughout the day.
How do I keep a good balance and stay healthy when working remotely?
+
The important thing is to keep things separate. Keep work "at work." That is, keep it in the office and as best as you can, during designated work hours. Though it is sometimes necessary, don't let the two blend too often. Don't do work in bed or with family on the couch or at the table. This sets a bad precedent where you are neither focusing completely on loved ones nor completely on work. It is also incredibly important to get out for breaks. Take them regularly. Take walks and short drives to clear your head and see the outdoors. Call a friend or family member for some meaningful connection. Exercise daily, eat healthily, hydrate during work hours (an easy thing to overlook), and continue to pursue the social activities and hobbies that bring you a sense of satisfaction.
What makes a good work-from-home city?
+
Your location of choice should have widely-available high-speed internet access and good phone coverage. Outside of this, it depends on the type of work you're doing and the requirements of your particular working arrangement. For instance, if you're required to visit the office in town one or two days a week, choosing a location fairly close to town would be wise. If you're only heading in once a month or less, you can settle down just about anywhere as long as you're fine making the trip when duty calls. Additionally, what makes a good remote-work city also makes a great city for families in general, safe neighborhoods, great transportation, an abundance of amenities and services, affordable housing, a growing economy, and supportive communities.